DigitalOcean released the 2019 annual report of the trends of developers, this year's theme is still the open source community. They conducted a survey of more than 5,800 respondents from around the world, to find out their views on the current situation and future of the open source community.
The survey found that the majority of current and future open source community are to maintain high optimism. Compared with last year's survey, open source participation increased by 8%. 60 percent said they increased investment in open source, because I like open source, want to learn new skills or to achieve the goal to contribute. The most optimistic about the future development of the community is the younger age groups. The age of 25 respondents, 70% of people think that open source technology will be sustainable, are higher than any other generation.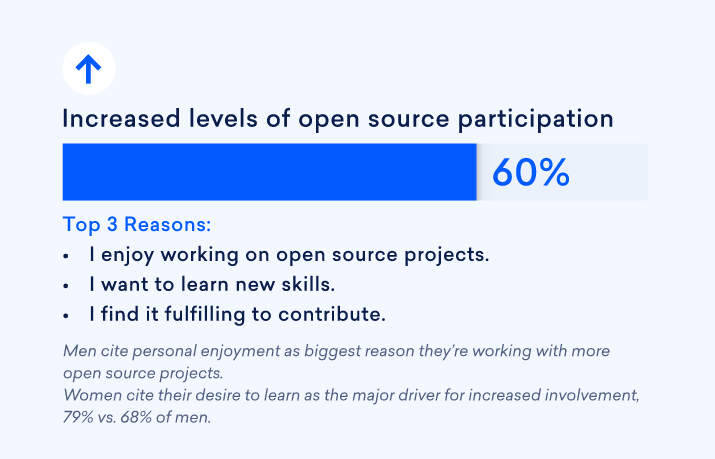 Of course, not everyone is optimistic: about one-third of respondents to the future sustainability of open source technology skeptical, mainly due to lack of funds.

In the open source community inclusive, respondents believe that there is still much room for improvement. The majority of respondents (58 percent) believe that the open source community is friendly and accommodating, while 18% of respondents said they felt excluded communities. Overall, only 44% of people believe that the diversity of the state's open-source "very good." Younger age groups believe that the open source community more friendly and inclusive, and collaborative.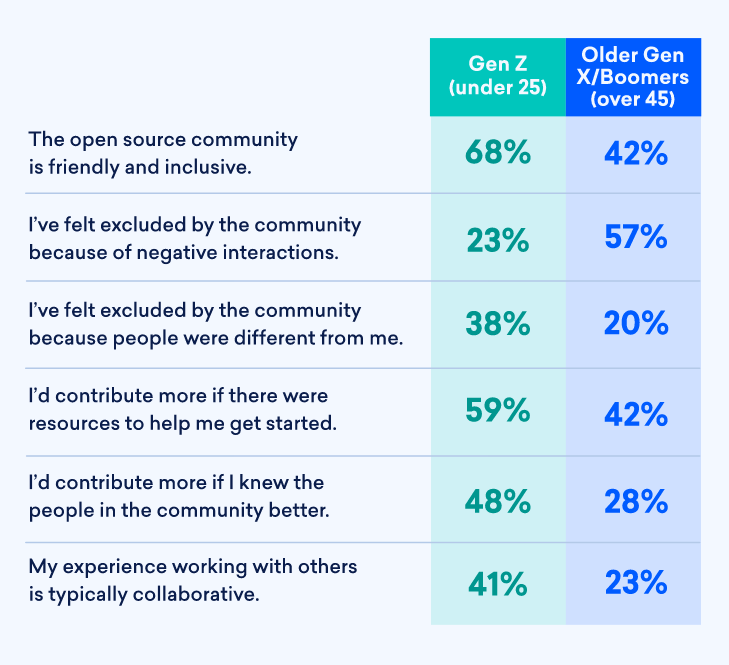 On the impact of technology giant open-source environment, people's opinions are still divided. For the purpose of these companies and the development of open source projects, contribution, and long-term commitment, some people are still skeptical. 38% of respondents believe that large technology company's open source license harm the interests of the community, saying it violated the open-source nature, and restrict access to the project. The friendliness of the open source community, Google and Microsoft are in a leading position, apparently Apple is considered unfriendly to open source.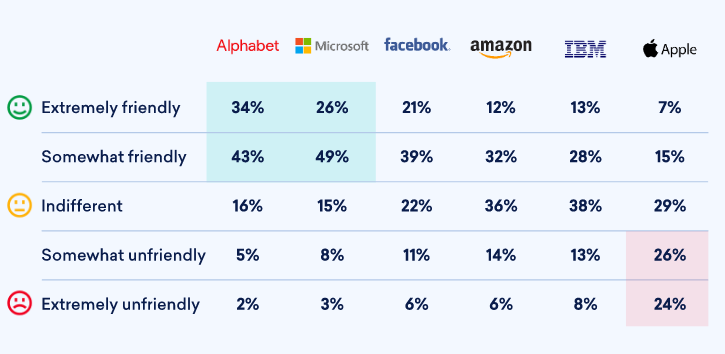 For the current situation and the future of the open source community, in general, people are still very optimistic. A large part of developers said they are increasingly involved in open source, and they learn to enjoy the grounds, to become part of the community. 92% said they will continue at least to some extent contribute to open source projects.
Text of the report: https://www.digitalocean.com/currents/december-2019/